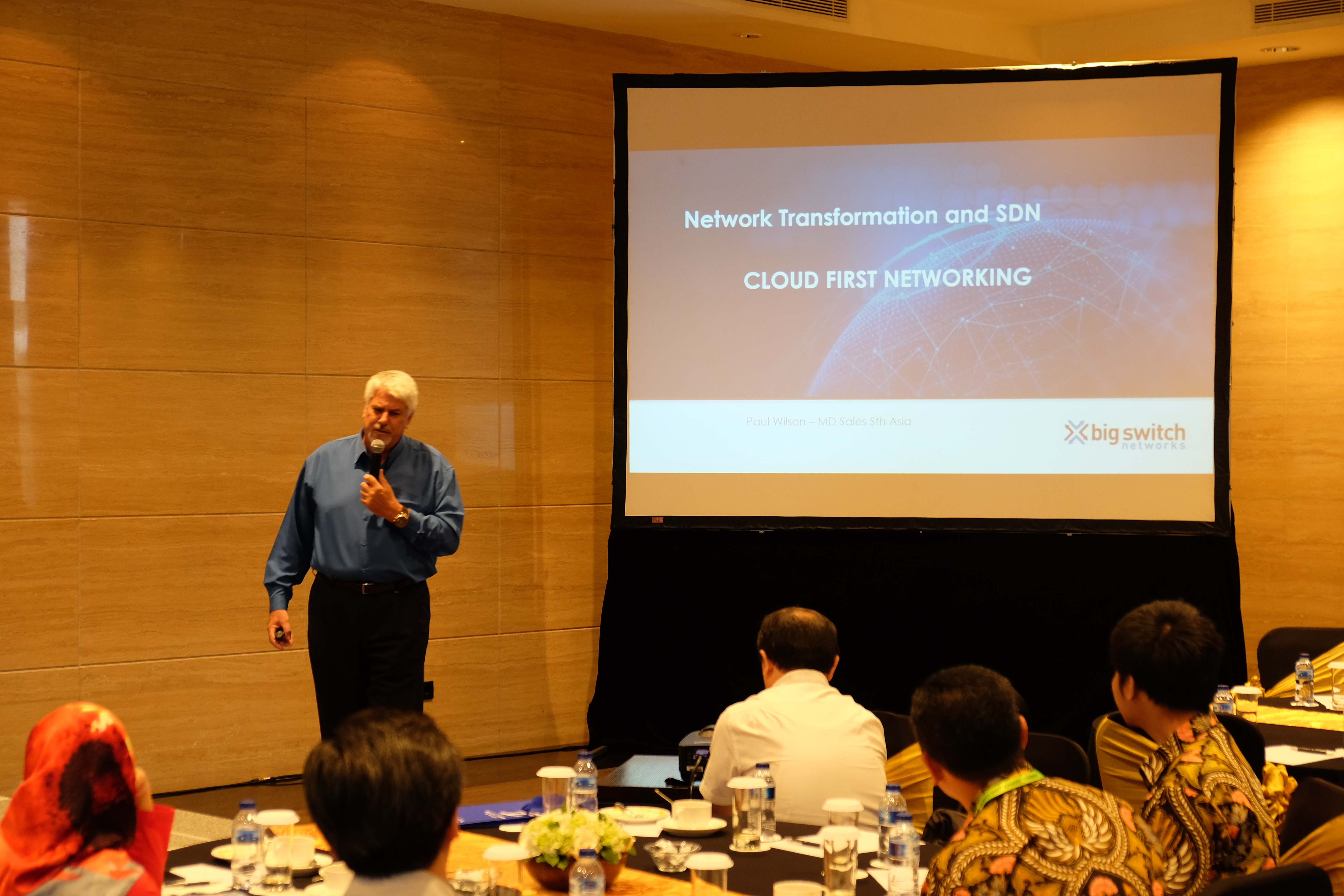 On April 23rd, 2019 STT successfully held a customer workshop event in The Ritz-Carlton Pacific Place, Jakarta. By realizing that nowadays each company face the challenge of quickly responding to customers, will make them outperform their competitor and IT Transformation will help our client overcome the challenge. This event is designed to show the customer how STT will help them to transform their business in IT.
In this one-day event, customers are able to gain insights and ask directly the IT expert that Sapta Tunas attended. Not only by internal speakers but also external such as BigSwitch and AeroHive teams support this event. Our speakers present about Kinetic Infrastructure Designed for Data Analytics Solutions, Transforming the Network with Software Defined Solutions, Next Gen Wifi-Controller-Less Architecture, and a testimonial from our client "Prodia? that presents about AI Use Case at Healthcare-Industry. About these topics, Sapta Tunas hopes our clients have more information and understand what their companies need in IT Support.
Furthermore, Showcase of our product also shown in this event will attract clients that curious about the IT units that are used to support their business. In this session, our professional enterprise solution helps them to explain and share the function of each unit. So, the client not only knows and hears about the topic but also sees the unit. Sapta Tunas hope by holding this event, the Client get more meaning of IT Transformation and what behind component that support it to make It real to the company to overcome the challenge with Sapta Tunas Support and Services.