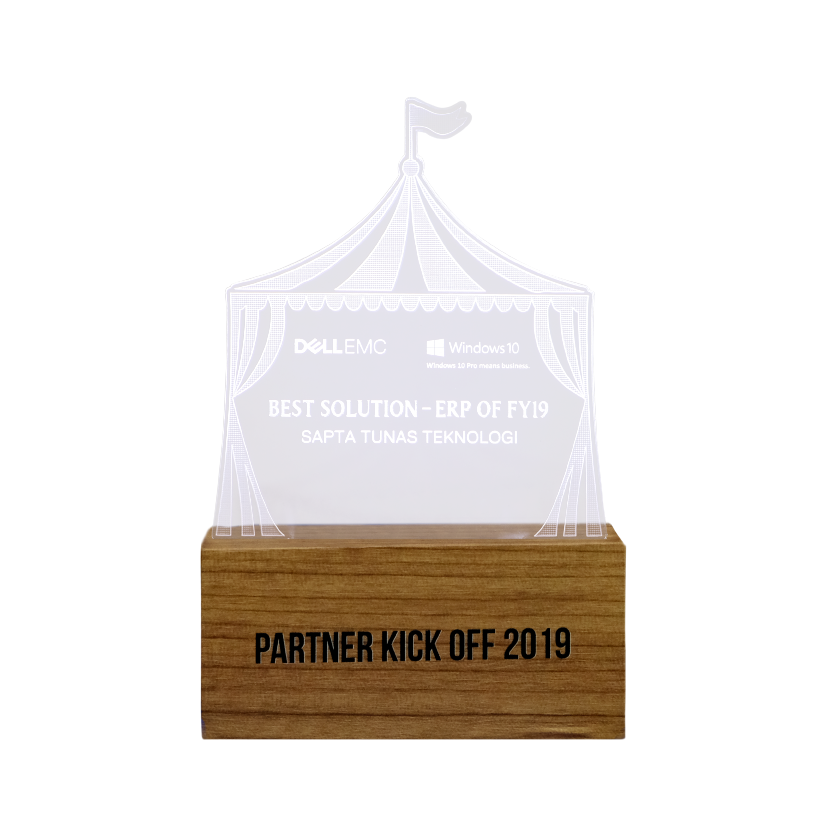 Attending Dell Partner Gathering 2019 at Transtudio Hotel Bandung, Sapta Tunas Teknologi get one more award as the Best Solution ERP of FY19.
As ERP is important part of organization in business management , STT takes it as the opportunity to help customer to have It and STT did It.
In this event, Dell EMC awarded us Sapta Tunas Teknogi as the Best Solution – ERP of FY19 because achieved some project of providing ERP infrastructure.