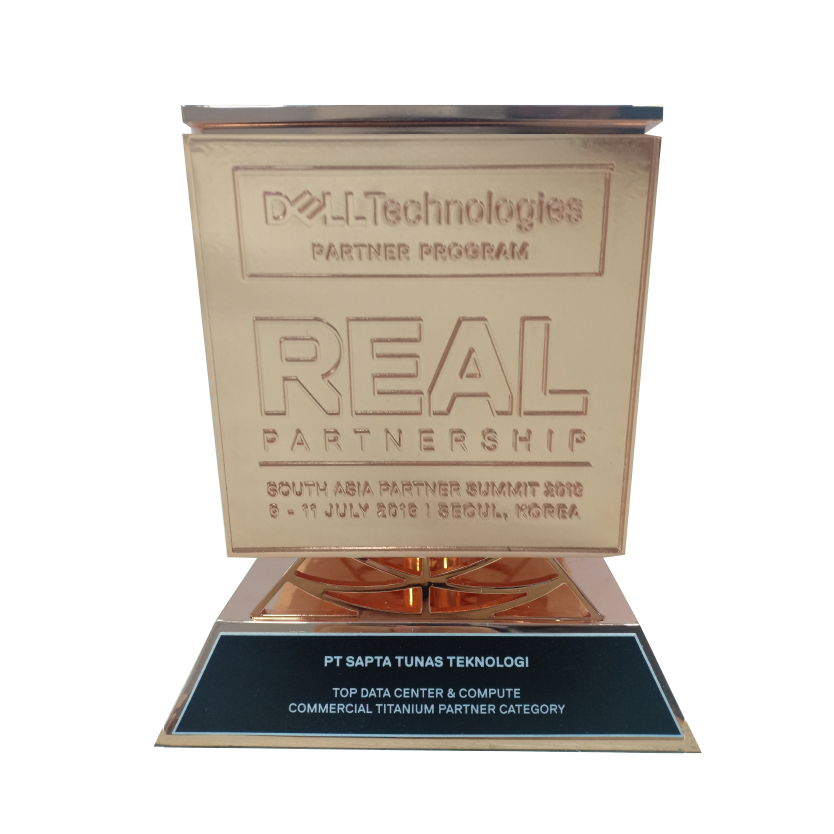 Jakarta – Sapta Tunas Teknologi was recognised as one of the Top Data Center & Compute in Commercial Titanium Partner Category.
This award was given in South Asia Partner Summit 2019 event which held on 9 – 12 July 2019 in Seoul – Korea.
By theme of Dream Big and Cultivate Seoul-ution for the Digital Future, Dell Technologies celebrated being a culture of technology optimism – with people at the center of everything they have achieved. STT is proud to be one of Dell Technologies partner that contribute great deal in this journey that helps client for having qualified IT Infrastructure.
Dell technologies in this South Asia Partner Summit event focuses on fueling data-centric workloads, addressing emerging technologies designed to reinvent and automate, and generating insights and intelligence from rapidly digitizing world. STT confidently run with Dell Technologies vision to drive smarter and simpler IT. Recognized by this award, STT get more spirit to create more achievement to contribute great deal services and help client meet their goals.